Removed content

This page contains information about content that was previously in the game but got removed.
Banana Bliss was the 43rd episode in Dreamworld and the first episode of World Eight of Dreamworld. This episode was released on 8 April 2015. It was the Dreamworld equivalent to the Reality episode Taffy Tropics.
Tiffi, wearing a turban, plays her flute on the snake, which rises her. She then makes a gesture with her hand, and bananas begin to pile up under Monkey.
New things
Edit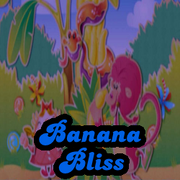 This episode contains levels 621–635.
Banana Bliss has four somewhat hard-hard levels: 624, 626, 634, 635, two very hard levels: 621 and 632, and one extremely hard level: 631. Overall, it is harder than the previous episode, Whimsical Waves, and much harder than its Reality counterpart, Taffy Tropics.
| 5 | 6 |
| --- | --- |
| 4 | 4 |
 Difficulty code summary (details here)
None • Very Easy • Easy • Somewhat Easy • Medium • Somewhat Hard • Hard • Very Hard • Extremely Hard • Nearly Impossible • Variable
 Note that goals include target score.
Level
Type
Moves
Target score
Goal
Walkthrough
Remarks
621
15
80,000
: 18

01:10

Candy Crush Saga Dreamworld Level 621 (Traumwelt)

622
17
130,000
: 6   : 61

02:24

Candy Crush Saga Dreamworld Level 622 (Traumwelt)

623
15
50,000
: 1   : 3

02:02

Candy Crush Saga Dreamworld Level 623 (Traumwelt)

624
28
350,000
: 7   : 7

02:57

Candy Crush Saga Dreamworld Level 624 (Traumwelt)

625
20
55,000
: 29

02:02

Candy Crush Saga Dreamworld Level 625 (Traumwelt)

626
25
10,000
: 4   : 9

02:03

Candy Crush Saga Dreamworld Level 626 (Traumwelt)

627
24
10,000
: 18

02:10

Candy Crush Saga Dreamworld Level 627 (Traumwelt)

628
30
15,000
: 10

02:48

Candy Crush Saga Dreamworld Level 628 (Traumwelt)

629
25
80,000
: 3   : 2

02:09

Candy Crush Saga Dreamworld Level 629 (Traumwelt)

630
45
130,000
: 130,000 pts

04:48

Candy Crush Saga Dreamworld Level 630 (Traumwelt)

631
15
80,000
: 1   : 2

01:34

Candy Crush Saga Dreamworld Level 631 (Traumwelt)

632
30
60,000
: 7   : 9

02:50

Candy Crush Saga Dreamworld Level 632 (Traumwelt)

633
24
70,000
: 25   : 200   : 200

03:23

Candy Crush Saga Dreamworld Level 633 (Traumwelt)

634
32
400,000
: 72

02:43

Candy Crush Saga Dreamworld Level 634 (Traumwelt)

635
30
50,000
: 2   : 2

02:57

Candy Crush Saga Dreamworld Level 635 (Traumwelt)