Gender
Male
First appearance
Problem
Candy Clouds (Episode 67): He wants to go to the sky.
Solution
Candy Clouds (Episode 67): Tiffi uses her propeller to fly to the sky with him.
Full list of appearances
Reality:



Dreamworld:

Gerbil is a minor character, who is first encountered in Pastille Pyramid, where he had a villainous role because he took Tommy's key for opening his pyramid. Tiffi solves it giving to him a candy. After getting the candy he leaves the key.
He reappears in Dizzy Dessert, where he was juggled by Tommy.
He also appears in the 67th episode, Candy Clouds. Before introducing level 981, he wants to go to sky, so Tiffi uses her propeller to fly to the sky with him.
He appears again in the 68th episode, Caramel Keep. Before introducing level 996, he lands on the sky with Tiffi, and he gives a key to her.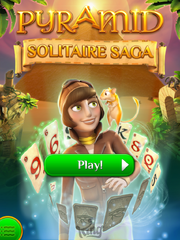 He resembles Kingsley from Pyramid Solitaire Saga.
He is another villain of the series, besides Bubblegum Troll. However, he is not a villain in Candy Clouds (Episode 67) and Caramel Keep.
He is the second character that did not appear in Sweet Surprise. The first is Mr. Yeti.
Ad blocker interference detected!
Wikia is a free-to-use site that makes money from advertising. We have a modified experience for viewers using ad blockers

Wikia is not accessible if you've made further modifications. Remove the custom ad blocker rule(s) and the page will load as expected.