Find the suitable number to fill in the question mark.
Introduction
Hi, <insert name here> ! Welcome to my Intellectual Game! In this round, the player only writes the true answer. Because this is an opening round, so who writes true or wrong answer will go to the official round.
Comment your answer by writing true answer. Do not write the reason and NO EDIT COMMENT!
Leaderboard
Because this is an opening round, the player who writes true answer will not give any points. IP user can not join in this round.
Result
Congratulations! All your answers are true!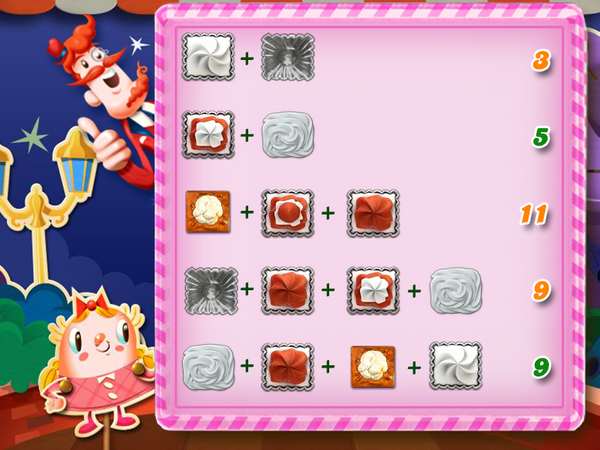 Hint:
The icing and popcorn are understood as layers in order. So:

Equation 2: 4 + 1 = 5
Equation 5: 1 + 3 + 3 + 2 = 9
Templates
Ad blocker interference detected!
Wikia is a free-to-use site that makes money from advertising. We have a modified experience for viewers using ad blockers

Wikia is not accessible if you've made further modifications. Remove the custom ad blocker rule(s) and the page will load as expected.